Definition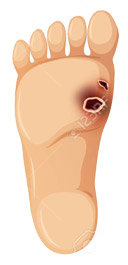 Diabetic foot
As per International Working Group on the Diabetic Foot (IWGDF), diabetic foot refers to a break in the skin of the foot that includes the epidermis and a part of the dermis in a patient with diabetes mellitus (DM).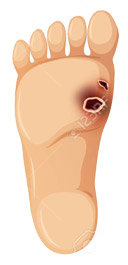 Diabetic Foot Ulcer
Diabetic foot ulcer (DFU) refers to infection, ulceration, or destruction of the tissues of the foot associated with neuropathy and/or peripheral artery disease in the lower extremity of a person with diabetes mellitus.
Copyright &copy 2020 Centaur Pharmaceuticals Pvt Ltd.